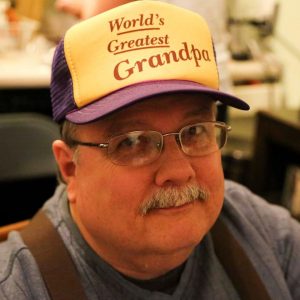 Hi. I'm Randy: mid-60s, retired, balding, cheerful, mischievous, wounded, flawed husband of one, father of four (boys), grandfather of five, and stumbling, bumbling, fumbling follower of Jesus Christ – the Son of God, Prince of Peace, Lord of all.
I spent the last 20+ years of my life in the technology field, and I know a little bit about computers, well, PCs specifically. I've also been a professional copywriter and marketing specialist during that time.
My objective in putting this site "out there" is to inform, entertain, inspire, and encourage thought and reflection. My desire is that it will be a pleasant and interesting place for you to come and visit from time to time.
The scripture says a cheerful heart is a good medicine, and that God's joy is our strength. I have a unique, quirky sense of humor that will be evident in many of these posts. I like to bring joy to others, and I tend to keep my posts on the "light" side. As a wise teacher said, "There is no need to add to the troubles that each day brings."
Everything I've written here is copyrighted. You're welcome to link to my posts, but not to copy them.
Any instructions, suggestions, recommendations, or information are purely my opinions and should be followed or applied only at your own risk. I assume no responsibility for negative outcomes resulting from the application of anything I suggest here.