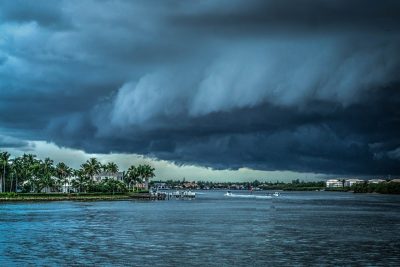 These days, I find myself walking a tightrope between two somewhat contradictory lines of thinking.
On the one hand, I am very much in favor of the ideal of our nation being the "leader of the free world," a nation where everyone lives in peace, everyone is respected, where everyone is guaranteed (by simply existing) the right to life, liberty, and the "pursuit of happiness," as long as pursuing happiness doesn't include hurting others. I like the "American Dream" of owning a home, having a family, living in comfort, having "enough" and maybe even a little more. I like all those ideas.
In fact, I find that I work very hard to insure that my own pleasure, comfort, and convenience, and those of my family, are accommodated. I eat what I want to eat. I rarely eat something that I know I hate. I make sure the heat and air are working well, so I and my family can be comfortable. And I do pray for those going through difficulties – grief, sickness, injury, recovery, seasons of need, lack, and any of a thousand unpleasant circumstances. I long to see their difficulties ended, replaced by God's provision and peace.
I pray for those in dire need – starving, thirsty, homeless, living in refugee camps or right here in my own city on the streets. And, when I'm able, I contribute to efforts to relieve their pain, discomfort, and hopelessness. And then I go listen to my CDs, buy songs from iTunes, grab the remote and see what's on TV, see what I got in the mail from Netflix, etc. A walking paradox.
But lurking in the back of my mind is another line of thinking entirely. That God has a LARGE plan. A plan that is unfolding moment by moment in our day. A plan that is way beyond my pay grade or comprehension. And, for whatever reason, at least for a season, His plan includes times of difficulty, trial, and stress for most, if not all, of us. And, if I'm being honest, for me, a lover of comfort, that's a little troubling.
In 2nd Timothy 3, Paul writes to Timothy (and also to us),
"But mark this: There will be terrible times in the last days. People will be lovers of themselves, lovers of money, boastful, proud, abusive, disobedient to their parents, ungrateful, unholy, without love, unforgiving, slanderous, without self-control, brutal, not lovers of the good, treacherous, rash, conceited, lovers of pleasure rather than lovers of God— having a form of godliness but denying its power. Have nothing to do with such people."
Have nothing to do with such people? In many ways, I find that I AM such people! Especially the "lovers of themselves," "lovers of money," and "lovers of pleasure" parts.
Difficult times are coming for all of us. I could make you a list of scriptures that say so, but that is unnecessary. You can simply look around you – at the world's crises, at our nation's division, discord, even hatred for one another – and see the trouble that is brewing. There is a storm approaching.
Albus Dumbledore, the headmaster at Hogwart's School of Wizardry in the Harry Potter books, makes a profound statement. He says,
"Dark and difficult times lie ahead. Soon we must all face the choice between what is right and what is easy."
That is brilliant! What is right is often at odds with what it easy. I like "easy." But I want "right."
I am not writing any of this to make you (or myself) feel hopeless or afraid. Quite the contrary.
The dark days ahead are not the product of some cosmic scheme to make life painful and unpleasant.
Rather, they are a season that is part of a greater plan. A plan being orchestrated by a loving Father, who wants only what's best and most beneficial for us. God is in control and is conducting these times as a maestro conducts a symphony. And He has only our ultimate good at heart.
So what do we do as we find ourselves on the threshold of the coming storm? Here are a few suggestions.
" ⇒ PRAY. If we pray and trust God, we can live peaceful and quiet lives, because we know He is in control. When a thunderstorm comes to our area, our dog, Dixie, is terrified. She is terrified because she is focused on the noise and the lightning. But Rosie and I are not afraid, because we know Who controls the storm.
"I urge, then, first of all, that petitions, prayers, intercession and thanksgiving be made for all people— for kings and all those in authority, that we may live peaceful and quiet lives in all godliness and holiness. This is good, and pleases God our Savior, who wants all people to be saved and to come to a knowledge of the truth. For there is one God and one mediator between God and mankind, the man Christ Jesus, who gave himself as a ransom for all people."
1 Tim. 2:1-6
⇒" LOVE AND SERVE ONE ANOTHER.
"The end of all things is near. Therefore be alert and of sober mind so that you may pray. Above all, love each other deeply, because love covers over a multitude of sins. Offer hospitality to one another without grumbling. Each of you should use whatever gift you have received to serve others, as faithful stewards of God's grace in its various forms."
2 Peter 4:7-10
" ⇒" REJOICE.
"Dear friends, do not be surprised at the fiery ordeal that has come on you to test you, as though something strange were happening to you. But rejoice inasmuch as you participate in the sufferings of Christ, so that you may be overjoyed when his glory is revealed."
2 Peter 4:12-13
⇒" MAKE A NEW LIFE GOAL:  LIVE QUIETLY, CIRCUMSPECTLY, RESPONSIBLY.
"Make it your goal to live a quiet life, minding your own business and working with your hands, just as we instructed you before. Then people who are not believers will respect the way you live, and you will not need to depend on others."
1 Thes. 4:11-12
Jesus often tells his disciples (and us) to learn from the natural world. The lilies of the field, the birds of the air, the fields ready to be harvested, the cloud formations indicative of the coming weather.
What can we learn from thunderstorms?
They can be tumultuous and frightening when we are in them
They can cause damage
They always pass by when they have run their course – they don't last forever
They are followed by a return to sunshine, mild temperatures, and "normal"
May the same voice that spoke to the wind and the waves and commanded them, "Peace! Be still!" calm our hearts during the gathering storm and make us ready, knowing that He is in control, and that His love overshadows every storm.
May you and I be ready for the storm.