The first time you walk into McKay's Books on Old Hickory Blvd. near Charlotte in West Nashville, TN, you just stand there in slack-jawed astonishment. Imagine a store the size of a Kroger supermarket filled with used books, music, movies, and a whole lot more. It's MIND GOBBLING!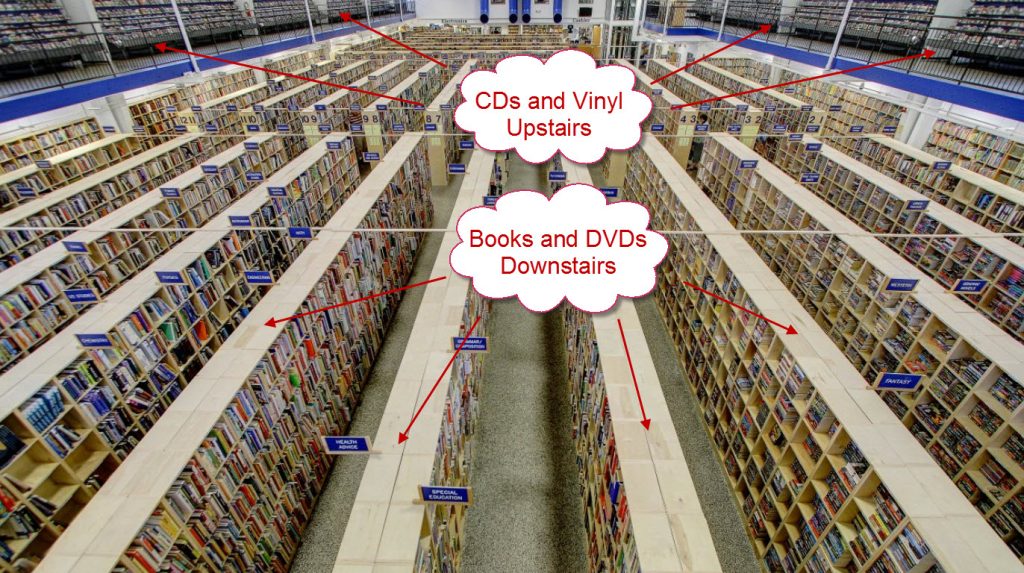 Then you look at the prices, and you're in for another shock. Everything in the store is ridiculously inexpensive. Books and CDs as low as 10 cents. DVDs from $1.00.
Their stock includes:
Books
CDs
Vinyl Records
DVDs
Comic Books
Gaming Systems, Gear, and Games
Music systems (iPod, etc.)
Musical Instruments
Cell Phones
And much more (and the variety is expanding all the time)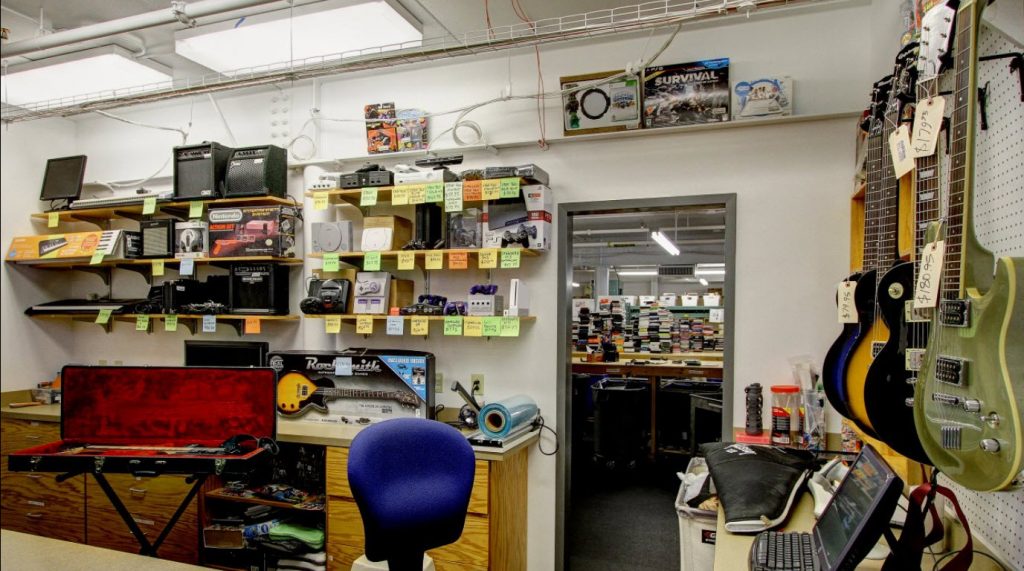 Have books, music, or videos that you're not using anymore? You can sell them to McKay for either cash or credit (you get considerably more in credit than cash). CDs, DVDs, and Blu-Rays have to be in really good shape to be worth much.
I make a game of buying "trade bait" at yard sales. Seasons of TV shows often pay well, especially later seasons  (but not the SUPER common ones like Friends or Seinfeld). I have often turned $30 of yard sale buys into $100 to $150 of McKay store credit – and don't forget, that credit can buy already hugely discounted merchandise. Then I use the credit to buy favorite music, books, and movies.
Books that they don't buy, that the seller doesn't want back, are put in two "free" bins on either side of the front entrance, for anyone to take. My family and I have found some real treasures in those bins.
Tourists in the know make McKay a "must-do" when they're in town. And the locals make sure to make regular trips to this media wonderland. Don't miss it when you're in Nashville.